Strengthen the corners of your furniture and cabinets, making them more stable and last longer.
This innovative fastener is designed to provide additional support and stability to the corners, preventing wobbling, sagging, and potential damage. Whether you have wooden furniture, shelves, or cabinets, this triangle fastener is an essential accessory to reinforce weak corners and ensure long-lasting durability.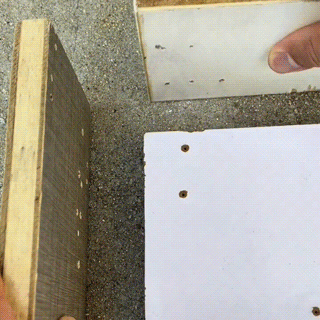 Its simple installation process and reliable performance make it an ideal solution for DIY enthusiasts and professionals alike.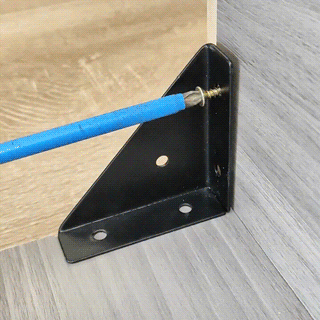 FEATURES
Enhanced Corner Support: The triangle fastener is specifically designed to reinforce the corners of furniture and cabinets, providing enhanced support and stability. It helps distribute the weight evenly, reducing the risk of sagging or damage.
Easy Installation: Installing the fastener is quick and hassle-free. It requires simple tools and DIY skills, allowing you to reinforce the corners of your furniture without the need for professional assistance.
Durable Construction: Made from high-quality materials, the fastener is built to withstand heavy loads and provide long-lasting reinforcement. It is designed to withstand the pressure and stress applied to furniture corners.
Versatile Application: This fastener is suitable for a wide range of furniture types, including tables, chairs, cabinets, bookshelves, beds, wardrobes, and more. It can be used for new furniture installations or as a retrofit solution to strengthen existing pieces.
SPECIFICATION
Material: Iron
Color: Black, White
Size: 92*66*19mm
Package Includes: 4 * Corner Reinforcement Triangle Fastener
NOTE
Please allow slight measurement errors due to manual measurement.
Due to the different monitor and light effects, the actual color of the item might be slightly different from the color shown in the pictures.