A great Christmas gift for men!
Discover a bygone era with this creative retro lighter in carved rosewood. The intricate workmanship, refillable design and nostalgic charm make it a conversation piece and a reliable companion for those moments when you need a touch of warmth and elegance. Embrace the timeless beauty of this exquisite paraffin lighter in your daily life or in your collection.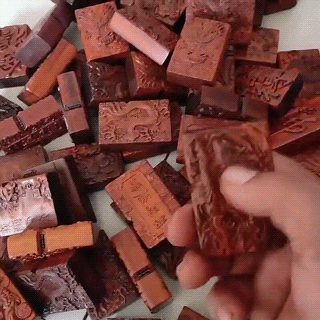 FEATURES

EXCELLENT ROSEWOOD CARVING: The lighter has an elegant and carefully hand-carved rosewood exterior. Each lighter is a unique work of art.

CARBON FUEL: Unlike disposable lighters, this paraffin lighter is refillable, so you can enjoy the warm and cosy flame for years.

FOCAL STONE LIGHTING: The flint ignition mechanism is a traditional and satisfying method of lighting candles, cigars, pipes, lanterns, pans or campfires.

COMPACT AND PORTABLE: This lighter is easy to carry in your pocket or bag, or as an elegant addition to your home decor, thanks to its compact and lightweight design.

UNIQUE GIFT: This exclusive lighter makes a great gift for collectors, vintage enthusiasts or anyone who appreciates the combination of art and utility.

SPECIFICATIONS

Material: Rosewood

Dimensions: 6.5 * 4 * 2 cm

Package Contents: 1 * Creative lighter with retro-style wood carving

NOTE

Due to air traffic controls, kerosene is not included in the lighter.

Please allow small measurement errors due to manual measurement.

Due to various screen and lighting effects, the colour of the actual product may be slightly different from the colour shown in the photos.