Making game nights even cooler with RPG Ice Dice tray!
Wouldn't it be really cool if there were ice versions of the RPG dice set that could clink around our glasses of whiskey or soda on game nights?! Because who doesn't want ice that are dice!!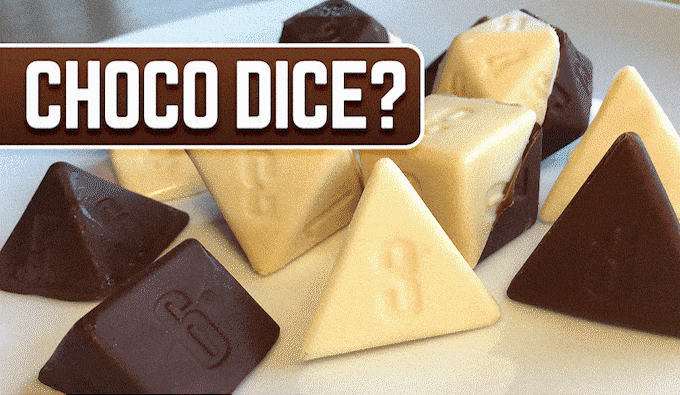 The Ice Dice tray will comprise of two materials. The top and bottom outer frames will be solid polypropylene while each individual dice chamber will be made from soft silicone allowing for easy removal of the frozen dice.
Each tray has seven individual chambers which produce a dice shaped ice cube approximately 1 ½ inches in dimeter. Each of the dice contained in the Ice Dice tray are easily recognisable to any RPG player.
Ice Dice is a whim. A wonderful whim, but that remains so. It is not even a game accessory. But it is an object that is part of any home. And if you can have something in the shape of a dice, why want anything else?
Features:
Each tray makes 7 dice shaped ice blocks. One each of the standard RPG set - 1d4, 1d6, 1d8, 1d10, 1d%, 1d12 & 1d20
Each ice shape is approx 1 ½ inches in diameter.
A magnificent addition to any dice collector's collection.