Are you tired of having to get down on your hands and knees to clean your tile and grout? With Pousbo® Tile & Grout Cleaner, you no longer have to!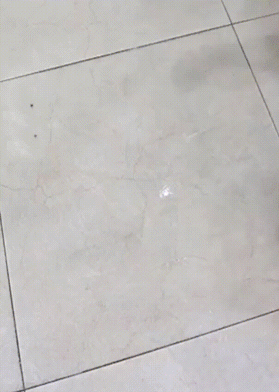 Our products are designed to make your life easier, save you time and money, and give you peace of mind knowing that you can trust the results. This non-toxic, low odor cleaner can Quickly Destroys Dirt & Grime, and can even return your grout to its original color.
You'll be amazed at how quickly and easily our product works; all it takes is just a few minutes of application for desired results. Give yourself the gift of time and convenience with Pousbo® Tile & Grout Cleaner today!
FEATURES
· INSTANT RESULTS - With just a few minutes, get your tile and grout back to its original luster with this safe cleaner.
· EASY USE & ODORLESS - A user-friendly formula that doesn't have strong odors. It works on surfaces all around the bathroom.
· DURABLE TILE CLEANER - Versatile enough to work on ceramic and porcelain tiles safely - restoring it's sheen without leaving residue behind.
· NATURAL CLEANING POWER - Free from harsh chemicals but still powerful against grease, dirt and stains from ceramic, while refreshing surfaces like bathroom floor tiles!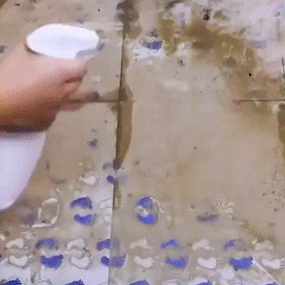 SPECIFICATION

Capacity: 500 ml
Item Form: Liquid
Specific Uses For Product: Tile and grout cleaning
PACKAGE INCLUDES

1 * Tile & Grout Cleaner
CLEANING SAFETY TIPS

Avoid direct sunlight. Do not mix chemicals for any reason.
This product is concentrated cleaning products. Wear rubber gloves to avoid contact with chemicals;
Secure cleaning products away from the reach of children and pets.
If this chemical contacts the eyes, immediately wash (irrigate) the eyes with large amounts of water. Get medical attention immediately. If this chemical has been swallowed, get medical attention immediately.
Please store it in a cool, dry and ventilated place.