Effectively Eliminates 

99%

 of Bacteria and Germs!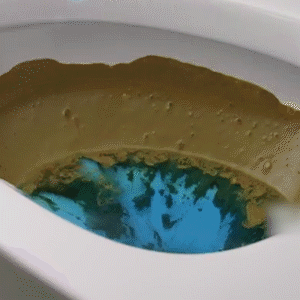 Looking to bid farewell to stubborn stains? Introducing our Toilet Bowl Stain Remover, fortified with potent stain-fighting agents and high-efficiency germ inhibitors. Swiftly eliminate hidden bacteria within your toilet bowl, effortlessly removing urine stains, grime, and unsightly discolorations. Prevent dirt buildup effectively, leaving your porcelain surface immaculately clean, bright, and fragrantly fresh. Enjoy a rapid odor-eliminating effect for a revitalized bathroom experience!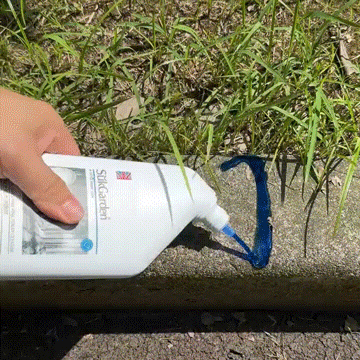 WHY CHOOSE US
✅ Powerful formula removes stains, grime, and odors
✅ Restores toilet bowl's pristine appearance
✅ Embrace a healthier and fresher bathroom environment
✅ Safely Achieve 99% Bacteria Removal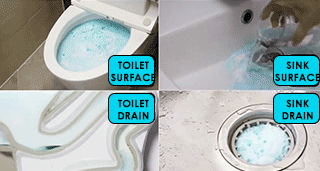 FEATURES
- Lift Grime with Ease: No more elbow grease needed. Our cleaner's powerful formula lifts away grime, mineral deposits, and discoloration, restoring your toilet's pristine white shine.
- Sparkling Clean, Less Effort: Ditch the scrubbing frustration. Our Stain Remover's potency means less time spent cleaning and more time enjoying the cleanliness.
- Gentle on Surfaces & Tough on Germs: Experience a deep clean that doesn't compromise. Our Stain Remover effectively eradicates bacteria while being gentle on your toilet bowl surface.
- Elevate Bathroom Freshness: Say hello to a bathroom that not only looks clean but also smells refreshing. Our Stain Remover leaves behind a pleasant fragrance that uplifts your space.
SPECIFICATION
Specific Uses For Product: Toilet Bowl
Item Volume: 500ml/17 Fluid Ounces
Package Includes: 1 * Powerful Stain Remover Toilet Bowl Cleaner
NOTES
Avoid skin and eye contact. If contact occurs, rinse with water and seek medical attention if irritation persists.
Keep away from children and pets to prevent accidental access.
Do not mix with other products. Use as directed.
Store in a cool, dry place, away from sunlight and extreme temperatures.