Feature
Professional Welding Glasses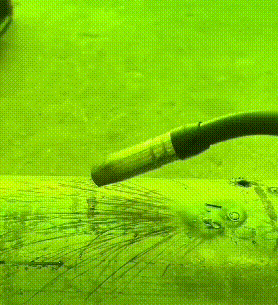 Comfortable and lightweight for welding in tight spaces, our welding glasses are a nice alternative to a traditional welding helmet, suitable for observation or quick tack welds, spot welding, gas welding, steel welding, cutting, etc.
Unique Design
The auto-dimming filter automatically changes from a bright state to a dark state when an arc is generated, and returns to a bright state when the welding stops. Expanded windows on both sides ensure panoramic welding; True color viewing provides each worker with a clearer view to free their hands.
High Quality
PC lens material with hardened, heat-resistant, filterable, anti-wear, and anti-corrosion.The PC material is usually used for military and industrial protection. The material has excellent impact resistance and the PC lens is not easy to break even with a hammer.
Good Protection
With the functions of anti-ultraviolet, infrared radiation, and anti-glare, these welding glasses with adjustable shade are designed to protect the eyes from sparks, and harmful radiation under normal welding conditions.
Attention to Detail
This Automatic dimming and strong light protection panoramic welding glasses are designed with details in mind. The Wing window design provides a wider view and better protection. The Soft rubber nose clip and adjustable glasses legs make it comfortable to wear. The Soft rubber glasses legs provide a secure fit.
Specification
Material: PET
Lens material: PC
Weight: 139 (g)
Size: 16 * 8cm
Scope of application: Electric welding, arc welding, gas welding, cutting, polishing, etc