THE FOREARM IS ONE OF THE HARDEST MUSCLES TO GET BIG...WELL NOT ANYMORE!
Let The Wrist Finger Puller Builds Your Grip Strength and Increase Veins, We Guaranteed Results!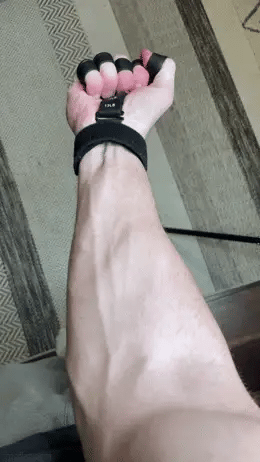 GUARANTEES TO BUILD STRENGTH!
Get your veins popping with the Wrist Finger Puller through exercising and growing your forearm muscles. With consistent effort, look what it can do in just a week


WHO SHOULD USE IT?
SUITABLE FOR EVERYONE OF ALL AGES WHO WANT TO GET MORE HEALTH WRIST, AND IT'S ESPECIALLY USEFUL FOR:

Athletes: Perfect for athletes that do any of the following sports; basketball, baseball, football, wrestling, rock climbing, tennis, golf, and many more!

Musicians: A great tool to warm up your fingers if you play guitar, piano, and violin, just to name a few

Anyone Undergoing Physical Therapy: The Wrist Finger Puller can help treat arthritis, carpal tunnel, stroke, and tendon surgery
How to Use The Wrist Finger Puller:

Step 1: Strap it around your wrist.

Step 2: Choose your weight setting.

Step 3: Put your fingers in the ring slot.

Step 4: Extend your fingers, and clench your fist on the bottom part of the movement.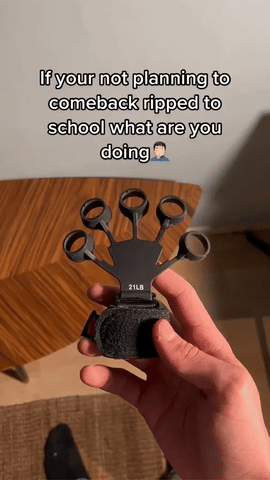 HOW LONG SHOULD YOU USE IT?
We recommend 15-20 minutes a day. 5 sets of 10 with 30 seconds rest in between each set is more than enough. Use a weight that you're comfortable with, but still challenges you.

If your forearms get sore, take one or two days off to let them recover. Stay consistent and you will see results

DON'T LET WEAK GRIP STRENGTH HOLD YOU BACK ANY LONGER.


Material: Silicone
Package Includes
1* Wrist Finger Puller
Notes: Color may not appear as exactly as in real life due to variations between the computer monitors.