Description
This Stand is an essential accessory for laptop users seeking improved performance and heat management. With its self-adhesive backing, compact size, effective heat dissipation, durable construction, and easy installation, this stand enhances your laptop's cooling efficiency and prolongs its lifespan. Keep your laptop running optimally with this practical and discreet heat dissipation stand.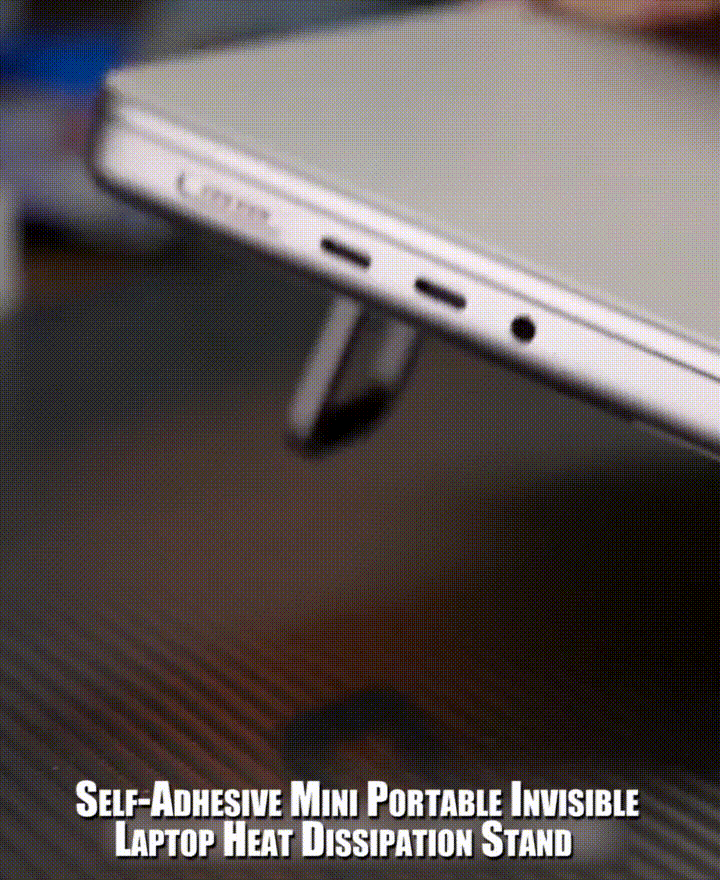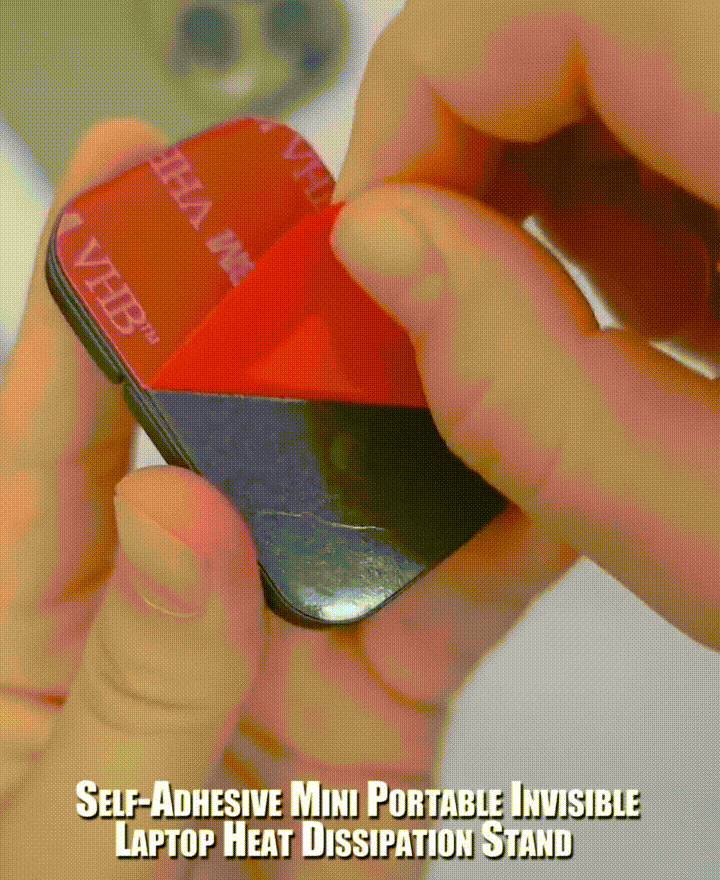 Features
Ergonomic design & Efficient heat dissipation - By raising the laptop, this stand provides a comfortable viewing position and operating angle, helping to prevent shoulder and neck pain during prolonged use. The elevated position also promotes efficient heat dissipation, allowing the laptop to cool down effectively without blocking the air outlet.
Traceless adhesive - This laptop stand features a traceless adhesive that ensures strong adhesion and stable support, while leaving no residue when disassembled. For enhanced stability, two pieces of complimentary anti-slip silicone are included, which can be attached to the bottom of the laptop, doubling the anti-slip effect and providing an extra layer of security.
Invisible design - The stand is foldable and offers an invisible effect when attached to the laptop. Its discreet design seamlessly integrates with your laptop, preserving its sleek appearance while providing functional support.
Portable - With its mini portable size of just 29 * 39mm, this stand is highly portable and easy to carry with you wherever you go. Whether you're working at a coffee shop, traveling, or at home, you can enjoy the benefits of ergonomic support and improved viewing angles.
Strong support and stability - Crafted from high-quality (aluminum alloy), this stand offers strong support and stability. It is capable of supporting up to 15kg, making it suitable for laptops of various sizes.
Easy to install:
1. Tear off the release paper and expose the adhesive surface.
2. Find the location of the laptop and symmetrically apply the adhesive surface.
3. Installation completed. The adhesive will become stronger after being left for 24 hours.
Specifications
Size: 39mm Long * 29mm Wide * 6mm Thick
Color: Silver, Black
Material: Aluminum Alloy
Weight: 29g * 2
Function: Laptop Heat Dissipation and Height Increase
Package Includes: Stand * 2